A mob of rioters in support of the outgoing president, Donald Trump, breached the United States Capitol this Wednesday—vandalizing congressional offices, prompting lawmakers to evacuate, and temporarily delaying the Electoral College vote certifying Joe Biden as the next president of the United States. The chaos was eventually quelled, but the District of Columbia will remain under a state of "public emergency" through January 21, the day after Biden's inauguration.
"Our democracy is not self-sustaining. Rather, it demands that we nurture and defend it through thoughtful, truthful discourse, free and fair elections, and respect for the decisions of the American people," says RFF President Richard G. Newell. "We must reaffirm and defend this commitment every day. By honoring facts and truth as fundamental underpinnings of the democratic process, I am confident we can move forward as a country, and in our pursuit of a healthy environment and thriving economy."
Each week, we're compiling the most relevant news stories from diverse sources online, connecting the latest environmental and energy economics research to global current events, real-time public discourse, and policy decisions. Here are some questions we're asking and addressing with our research chops this week:
Key leaders in the Biden administration are poised to prioritize environmental justice. How can policymakers follow through on their promise to engage historically underserved communities and build support for an ambitious environmental agenda?
President-Elect Biden has long made clear that environmental justice will be a priority for his administration, as he proposed plans during the campaign to establish a climate justice division within the US Department of Justice and revamp the Civil Rights Compliance Office at the US Environmental Protection Agency (EPA). Now, after announcing major appointments for environmental positions, his climate agenda is taking shape. Representative Deb Haaland (D-NM) has said she wants to empower indigenous communities that historically have been neglected by the US Department of the Interior. In addition, Biden's pick to lead EPA, Michael Regan, is known for winning a substantial settlement against a major polluter over local coal ash pollution and creating an environmental equity board as North Carolina's top environmental official. While it's unclear whether Biden will prioritize regulation or legislation, his efforts in Congress are expected to be bolstered by this week's runoff election results in Georgia; the two newly elected senators have expressed support for environmental justice efforts.
The incoming administration's focus on environmental justice reflects a desire to engage communities that have been disproportionately exposed to pollution and neglected by previous environmental remediation efforts. On a new episode of the Resources Radio podcast, Cornell Professor Neil Lewis Jr. describes his research about how Americans conceive of environmental issues. His latest work explores why individuals of lower socioeconomic status and racial minority groups are more likely to prioritize environmental justice: lower-income and nonwhite Americans consider issues such as poverty and racism as related to environmental health, while whiter, wealthier Americans espouse a narrower view of environmental issues. That disparity between the well-off and the underserved matters for the efforts of environmentally concerned policymakers, according to Lewis. "If environmental advocacy agencies or policymakers want to broaden the tent and build more inclusive coalitions," Lewis says, "they may have to start talking about and advocating for addressing a broader set of environmental issues."
Related research and commentary: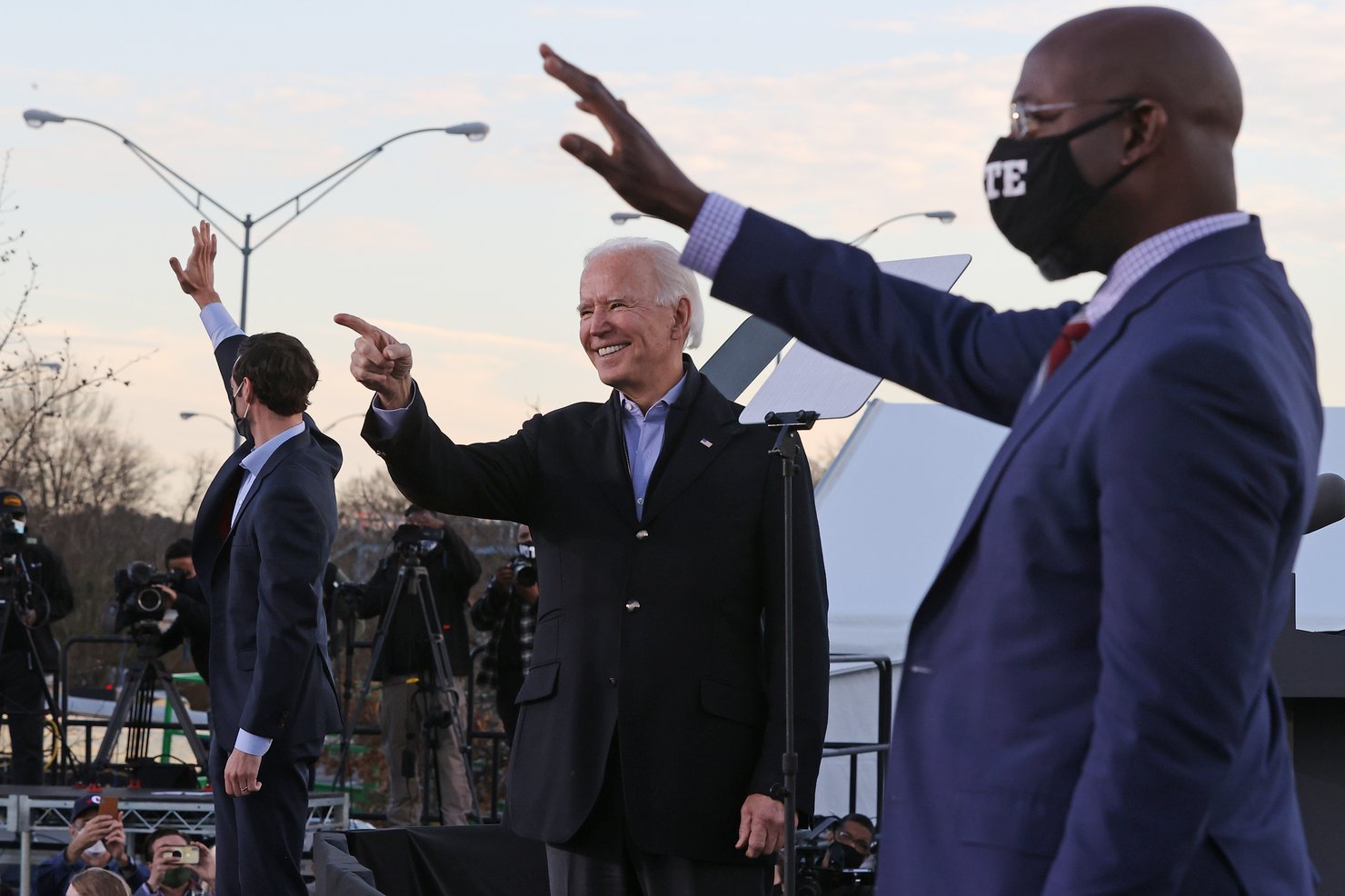 The results of this week's Senate runoff races in Georgia could make environmental legislation possible. But is the pursuit of environmental policy through Congress preferable to a regulatory approach?
Democrats have clinched a slim majority in the Senate this week, with the success of Jon Ossoff and Raphael Warnock in Georgia's Senate runoff races. The wins mean that President-Elect Joe Biden may see a lower likelihood of contentious confirmation battles surrounding his climate-focused nominees and higher hopes among environmentalists that the new administration will pass ambitious climate legislation. The prospect of a filibuster on closely contested votes and the threat of defection from any of the Democratic caucus's more moderate voices might complicate efforts to mobilize support around far-reaching proposals. But some legislation could pass under the Senate's reconciliation procedure—which requires only a simple majority of votes for certain packages that relate to the federal budget—and environmental proposals could generate broad support among Democratic policymakers, such as providing incentives for renewable energy or deploying more electric vehicles.
Nevertheless, Democrats will have narrow majorities in both chambers of Congress, and reversing the Trump administration's many regulatory rollbacks could take precedence over new legislative initiatives. In a recent blog post, RFF Senior Fellow Dallas Burtraw reflects on the ongoing debate over whether legislation is preferable to regulation when it comes to environmental policy, concluding that the legislative route comes with its own risks. Burtraw points out that highly specific legislation may not be able to adapt to new information, while broad legislation that delegates authority to expert agencies could provoke legal challenges. If the Biden administration does pursue climate legislation, Burtraw recommends avoiding ambiguity and modeling new policy to look like existing regulatory structures. Plus, if legislation becomes politically impossible, a regulatory approach could help the new administration achieve its climate goals, too. "The opportunities and benefits of implementing new rules within existing laws merit close consideration by the incoming administration," Burtraw notes.
Related research and commentary:
Recent regulatory decisions from the Trump administration have departed from conventional practice for assessing benefits and costs. How will decisionmakers evaluate the consequences of environmental regulations under the new administration?
The US Environmental Protection Agency (EPA), following recent decisions to keep soot standards the same and limit consideration of the health-related co-benefits when regulating air quality, published another rule this week that could shape how the Biden administration approaches environmental regulations. In the works for years, EPA's newly finalized rule restricts agencies from utilizing studies that rely on confidential data when designing new regulations. The final rule is less stringent than previous drafts—the EPA administrator now can waive the restriction on confidential data in particular cases—but nonetheless has caused alarm, given that regulators have long relied on private medical records to evaluate the public health–related benefits of proposed rules. President-Elect Biden has not made explicit the role that the regulatory process will play for his climate agenda, but reversing the slew of restrictions on how agencies calculate the consequences of regulations will likely be essential and could take years.
In a new blog post—part of an ongoing series in the lead-up to Inauguration Day—RFF Senior Fellow Alan Krupnick contends that benefit-cost analysis "has been an obsession for President Trump" and likely will be at the forefront for the Biden administration as well. Krupnick critiques how the outgoing administration has dealt with the science underlying regulatory impact analysis and points to areas in which the new administration can address longstanding uncertainties about how the benefits and costs of regulations are evaluated. These recommendations include conducting retrospective analyses of major rules and working harder to quantify the uncertainties associated with estimating benefits and costs. "I am hopeful a Biden administration can be trusted to make non-ideological decisions and take a science-based approach to the benefit-cost analysis process," Krupnick says.
Related research and commentary: