Each week, we're compiling the most relevant news stories from diverse sources online, connecting the latest environmental and energy economics research to global current events, real-time public discourse, and policy decisions. Here are some questions we're asking and addressing with our research chops this week:
How can the United States manage competing uses of a limited water supply?
California and other western states have long struggled with allocating limited water resources to growing populations. This week, environmental and fishing groups are taking legal action against the National Marine Fisheries Service and the US Fish and Wildlife Service, in response to new plans that would loosen restrictions and boost water deliveries from the Sacramento-San Joaquin River Delta to irrigate farmland and provide water for Southern California cities. The groups argue that the change would harm local fish populations, such as the endangered delta smelt, violating the Endangered Species Act. A comparable struggle is playing out in the Southeast, where growing demand for irrigated agriculture in Georgia poses a threat to the livelihood of Florida fisheries that share the increasingly burdened Flint River system.
These examples of increasing and competing demand for fresh water are part of a larger, vital issue—that the quality of US fresh water is increasingly at risk. In a recent Common Resources blog post, RFF Senior Advisor Ann Bartuska and University Fellow Casey Wichman discuss the critical state of US water quality, affordability, and infrastructure. According to the American Water Works Association, more than $1 trillion must be invested in water delivery infrastructure over the next two decades to maintain current levels of operation. Balancing concerns about the affordability of water with unease about its growing scarcity will necessitate innovative solutions in the coming years. Read the full blog post to learn more about what the authors think are best practices for water management and policy, and areas in need of more research.
Related research and commenttary: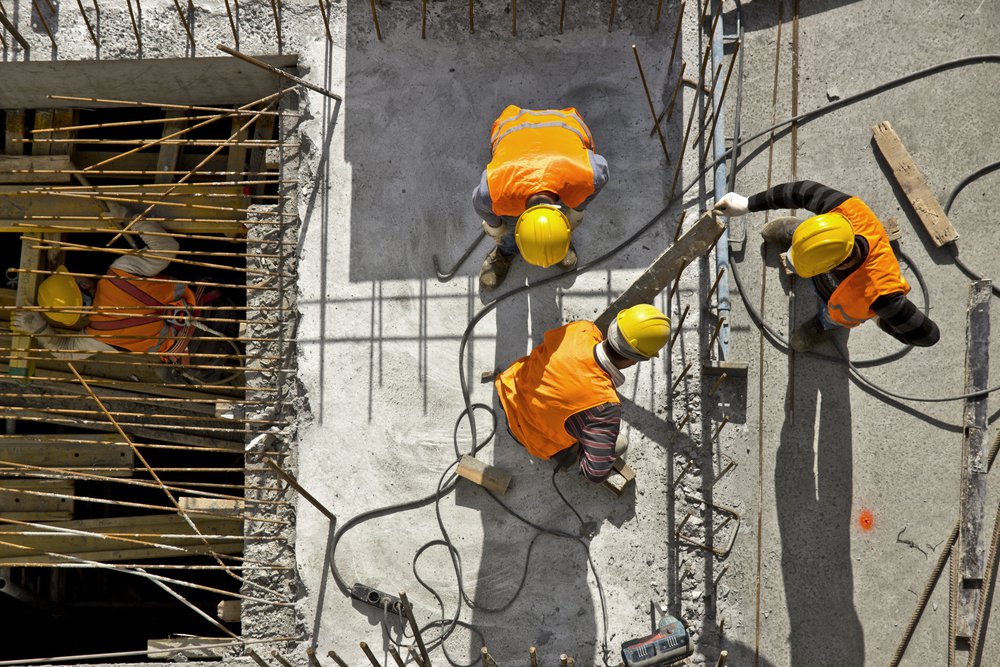 How can governments best structure policy to incentivize electrification?
Industries worldwide have been making notable shifts toward electrification—this week Amazon, UPS, and DHL announced that they are stepping back from heavy-polluting trucks in favor of new electric cargo bikes for New York City deliveries, tackling related issues of urban air pollution, traffic congestion, and carbon emissions reductions. Construction is another industry making strides in electrification, in regards to both construction processes, and the growing popularity of net-zero buildings. This week, Helsinki, Finland and Valladolid, Spain joined 26 other major cities, including New York City, Paris, and Tokyo, in signing on to the World Green Building Council's Net-Zero Carbon Buildings Commitment, working toward a goal for all buildings to be net-zero in operation by 2050.
In "Electrification 101," a new installment of our explainer series, RFF Research Associate Kathryne Cleary discusses different ways electrification can reduce greenhouse gas emissions across a variety of sectors. Analyzing the viability of widespread electrification of buildings, for instance, Cleary finds significant potential for improvement: a majority of American buildings are powered by fossil fuels, but "nearly the entire sector could be electrified using existing technologies." Still, while large companies and populous cities have more resources to commit to reducing the carbon emissions of their buildings, Cleary finds that the principal hurdle to widespread reform is cost. Electric heaters are prohibitively expensive in many parts of the United States, and replacing aging technologies in old buildings generally costs more than installing the same equipment in new buildings. If decarbonization is the goal, then new policies to put a price on carbon or reduce the cost of clean technologies might be advisable.
Related research and commentary:
Are California's ambitious goals for zero emission vehicles feasible?
Rather than retreating amid its continued battle with the federal government over the legality of its regulations on automakers, the State of California remains committed to increasing the share of zero emission vehicles (ZEVs) within its borders. Its current goal is to have 5 million zero emission vehicles in the state by 2030—an especially ambitious aim, given that around 655,000 were on its roads this October—but the State isn't stopping there. In an attempt to incentivize leading automakers to manufacture cleaner commercial trucks, the California Air Resources Board (CARB) is considering a proposal that would require, by 2030, that a fifth of all trucks sold in the state produce zero emissions. Highly populated California municipalities, which have borne the brunt of air pollution, are going further, too: this week, Los Angeles released its own plan to control air pollution that extends well beyond state mandates. By 2028, when the city is slated to host the Olympics, Los Angeles wants a whopping 80 percent of all vehicles sold to be fully electric. While there have never been more options for consumers or businesses looking for electric vehicles, the actual viability of these plans is in doubt.
This week, RFF Senior Fellow Virginia McConnell and Fellow Benjamin Leard published a new article on the Common Resources blog, summarizing key findings from their recent working paper about California's struggles and successes managing its zero emissions vehicle program. They track the program's evolution since it started in 1990, finding that the first wave of regulations were overly restrictive. Rather than catalyzing innovation, these early plans were out of touch with the technological capabilities of the time and led to "no electric vehicles on the road by 2001." After relaxing some regulations and rewarding manufacturers who produced at least semi-electric vehicles by 2005, CARB spurred "a period of innovation that would later make the all-electric vehicles more feasible." Now, as California's ZEV program enters a new era of regulation, McConnell and Leard ask: "Are electric technologies becoming economical enough to meet stricter goals in the future, or will regulators need to set more conservative goals again?"
Related research and commentary: